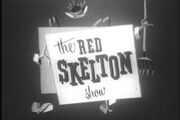 Home:
Soddyville [1]
Skunk Hollow [2]
Jobs: Rookie police officer,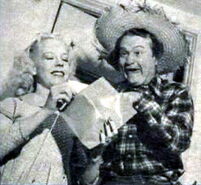 TV Episodes
Edit
01.13 1951/12/21 "The Skelton's at Home", 01.14 1951/12/30 "Learn to Dance", 01.21 1952/02/24 "How to Make a Salad", 01.32 05/04/1952 "Live in San Francisco", 01.35 05/25/1952 "The Railroad Station", 02.06 1952/11/02 "Whistle Stop", 02.08 1952/11/16 "GI McPugg", 03.11 1953/11/30 "Flugelmeyers' Secret Formula", 11.19 01/30/1962 "The Many Skeltons in Las Vegas"
Episode Gallery
Edit

Daisy June
Edit
Ma and Pa Kaddlehopper
Edit
Kathryn Card
09.30 05/24/1960 "Clem and the Beanstalk", 11.08 11/14/1961 - "Clem's Other Clem"
Charles Cantor
11.08 11/14/1961 - "Clem's Other Clem"
---
Ad blocker interference detected!
Wikia is a free-to-use site that makes money from advertising. We have a modified experience for viewers using ad blockers

Wikia is not accessible if you've made further modifications. Remove the custom ad blocker rule(s) and the page will load as expected.