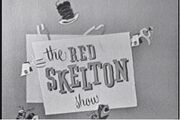 Had a shack at 422 Country Club Drive but had to move.
Longest stay in a shack at the City Dump on Paradise Lane (23 Paradise Lane).
In season 20 Freddie's shack was changed. Front door is on the right side with a porch. Was a movie western star Deadeye. [1]
Father: Col. Junglerot Freeloader (Ed Wynn) [2]
Episode Gallery
Edit

Allen Jenkins
06.34 06/04/1957 "Freddie the Star"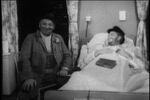 ReferencesEdit
Ad blocker interference detected!
Wikia is a free-to-use site that makes money from advertising. We have a modified experience for viewers using ad blockers

Wikia is not accessible if you've made further modifications. Remove the custom ad blocker rule(s) and the page will load as expected.