Red Skelton Conducts [1]
Side 1

Summer Girl (Valentina Music); As Time Goes By; Theme from a Summer Place (Valentina Music); Lovely is the Look of You; Tenderly; I'll Be Seeing You Side 2

Autumn Leaves; Laugh! Clown! Laugh!; My True Love (Valentina Music); Mariea Elena; Don't Get Around Much Anymore; Smile

1966 Van Bernard Productions. Music Coordinator: Don Ferris. Liberty Records LRP-3425
Red Skelton Conducts Music from the Heart
Side 1

Spring Day; Now She's Eighteen; Montmartre; Sorrento Sunset; Daydream At Night; Women Of Athens Side 2

Steel Drum Serenade; Cybele; Lachayim; Angelina; Au Contraire; Red's White & Blue March

1966 Van Bernard Productions. Music Coordinator: Don Ferris. Liberty Records LRP 3477

Red Skelton Presents the Velvet Strings
1966/07 recorded in London by Reditune Symphony Orchestra. International Tape Cartridge Corporation (ITCC) release. [2] [3] [4]
Promotion album release by Van Bernard Productions. Track 1: Raindrops on a Balalaika; Track 2: Moonlight on Fuji. Track 3: The Deep Sea. Track 4: Istanbul Expess
Desert Symphony
Side 1

March a Little Then Stomp, Stomp, Stomp!; Theme and Variations (Mary Mancini - Piano); Istanbul Express Side 2

Sacred Heart (Jack W. Schoengath - Ceilo Solosit); Red's White and Blue March; Deep Sea

Desert Symphony Association. (c) Valentina Productions, Inc. Concert May 7, 1971 directed by Thomas E. Mancini. A4RS-8267, A4RS-8268
Recordings
Edit
The Pledge of Allegiance (CD)
Monologue, Jumbo, Texas, Bel Air home, Women's lib, Baseball, Secratary, Little Richard, Goodbye speech and Goodnight song. [5]
David Rose
Edit
Lovable Clown (Freedie the Freeloader theme) [6]
600 songs. [7]
"Summer Girl"
"Lovely is the Look of You"
"My True Love"
"Don't Mess Around with My Soul"
"The Eye of CBS is Upon You"
"When the Saints Go Marching Out"
"Be a Good Tuna, Charlie, and Help Your Mother Out of the Can"
"Lavender Cow Girl" [8]
1 . ANGELINA
(Work ID: 310111125)
2 . ASTRONAUT
(Work ID: 310107970)
3 . AU CONTRAIRE
(Work ID: 310111134)
4 . CHRISTMAS EACH DAY OF THE Y
(Work ID: 330170748)
5 . CYBELLE
(Work ID: 330156648)
6 . DAYDREAMS AT NIGHT
(Work ID: 340115762)
7 . DEEP SEA (THE)
(Work ID: 340157397)
8 . DINAH CUES
(Work ID: 348039116)
9 . DINAH CUES
(Work ID: 348039125)
10 . EVERETT MCKINLEY DIRKSEN MARCH [9] (Work ID: 350056021)
11 . GAMBLER S WALTZ
(Work ID: 370080449)
12 . GODFREY S HORSE
(Work ID: 370089422)
13 . GOODNIGHT (CLOSING THEME)`
(Work ID: 370171163)
14 . HIPPODROME CUES
(Work ID: 388024646)
15 . HOKEY POLKA
(Work ID: 380124561)
16 . LACHAYIM
(Work ID: 420136712)
17 . LEGEND OF LOVE THE
(Work ID: 420143599)
18 . LEPRECHAUN LANE
(Work ID: 420238764)
19 . LITTLE BOY
(Work ID: 420134581)
20 . LITTLE BOY AND THE SPARROW
(Work ID: 420143606)
21 . LITTLE REDS LULLABY
(Work ID: 420147979)
22 . LONELINESS AT CHRISTMAS TIME
(Work ID: 420265663)
23 . LOVELY IS THE LOOK OF YOU
(Work ID: 420134590)
24 . LOVELY TO LOOK AT CUES
(Work ID: 128012695)
25 . LOVERS QUARREL
(Work ID: 420153604)
26 . MONTMARTRE
(Work ID: 430185347)
27 . MY TRUE LOVE [8]
(Work ID: 430169776)
28 . NIGHT BEFORE CHRISTMAS THE
(Work ID: 440053916)
29 . NOW SHE S EIGHTEEN
(Work ID: 440062700)
30 . OIL DRUM SERENADE
(Work ID: 450083919)
31 . OKIAKASAN
(Work ID: 450080289)
32 . PARADE
(Work ID: 460113171)
33 . POMPEII FESTIVAL
(Work ID: 460176130)
34 . PONY MARCH
(Work ID: 460113895)
35 . PROTEST MARCH THE
(Work ID: 460120323)
36 . RAINBOWS OVER MAUI
(Work ID: 480082695)
37 . RAINDROPS ON A BALALAIKA
(Work ID: 480232666)
38 . RED'S WHITE AND BLUE
(Work ID: 480079172)
YouTube links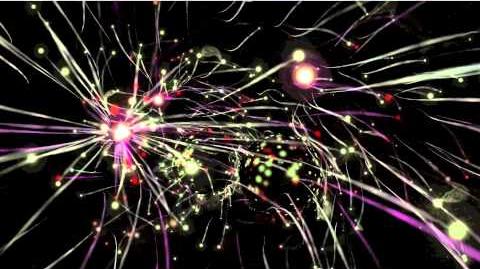 39 . RED SKELTON CUES
(Work ID: 188004019)
40 . RED SKELTON CUES
(Work ID: 188004840)
41 . RED SKELTON CUES
(Work ID: 488020979)
42 . RED SKELTON CUES
(Work ID: 488021834)
43 . RED SKELTON S FUNNY FACES CUES
(Work ID: 488035981)
44 . RED SKELTON SHOW CUES
(Work ID: 488021049)
45 . RUSSIAN SLEIGH RIDE
(Work ID: 480117059)
46 . SORRENTO SUNSET
(Work ID: 490302900)
47 . SPRING DAY
(Work ID: 490244876)
48 . SUMMER GIRL
(Work ID: 490241191)
49 . TELL HER YOU LOVE HER
(Work ID: 500201230)
50 . TWIRL TWIRL TWIRL [10]
(Work ID: 500169473)
51 . TWO A DAY
(Work ID: 500211407)
52 . WHEN THE SAINT GOES MARCHIN
(Work ID: 530160531)
53 . WHISTLE RIGHT ALONG
(Work ID: 530129370)
54 . WOMEN OF ATHENS
(Work ID: 530144200)
55 . WOODEN BALLERINA
(Work ID: 530458845)
---
---