Ad blocker interference detected!
Wikia is a free-to-use site that makes money from advertising. We have a modified experience for viewers using ad blockers

Wikia is not accessible if you've made further modifications. Remove the custom ad blocker rule(s) and the page will load as expected.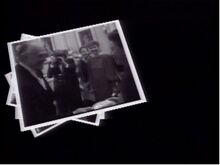 A Royal Command Performance

Year

1984/04/22 HBO

Starring

Red Skelton

Director

Ken Griffin

Writer

Red Skelton

Cast

The Lord Anthony Colwyn Orchestra, Jerry Kaye conductor.
HBO Great Performers
Recording took place at London's Royal Albert Hall celebrating Red Skelton's 70th birthday (July 1983).
Jokes: Elephants; Flying; Age: Flood; Seagulls; Italians; Making a speech
Guzzler's Gin
Song: "If I were the King of the Birdies" Mime: Fisherman and a Little Boy; Little Old Man playing Golf; Scarecrow
Video: 1997 VHS StarMaker (Anchor Bay) 1513; The Farewell Specials